2020 Baccalaureate Service - Congratulations,  Tyler Uyeno, Alyssa Watarida, and Jen Horiuchi.  Best Wishes on your future endeavors.
"Kind Words,  Kind Face"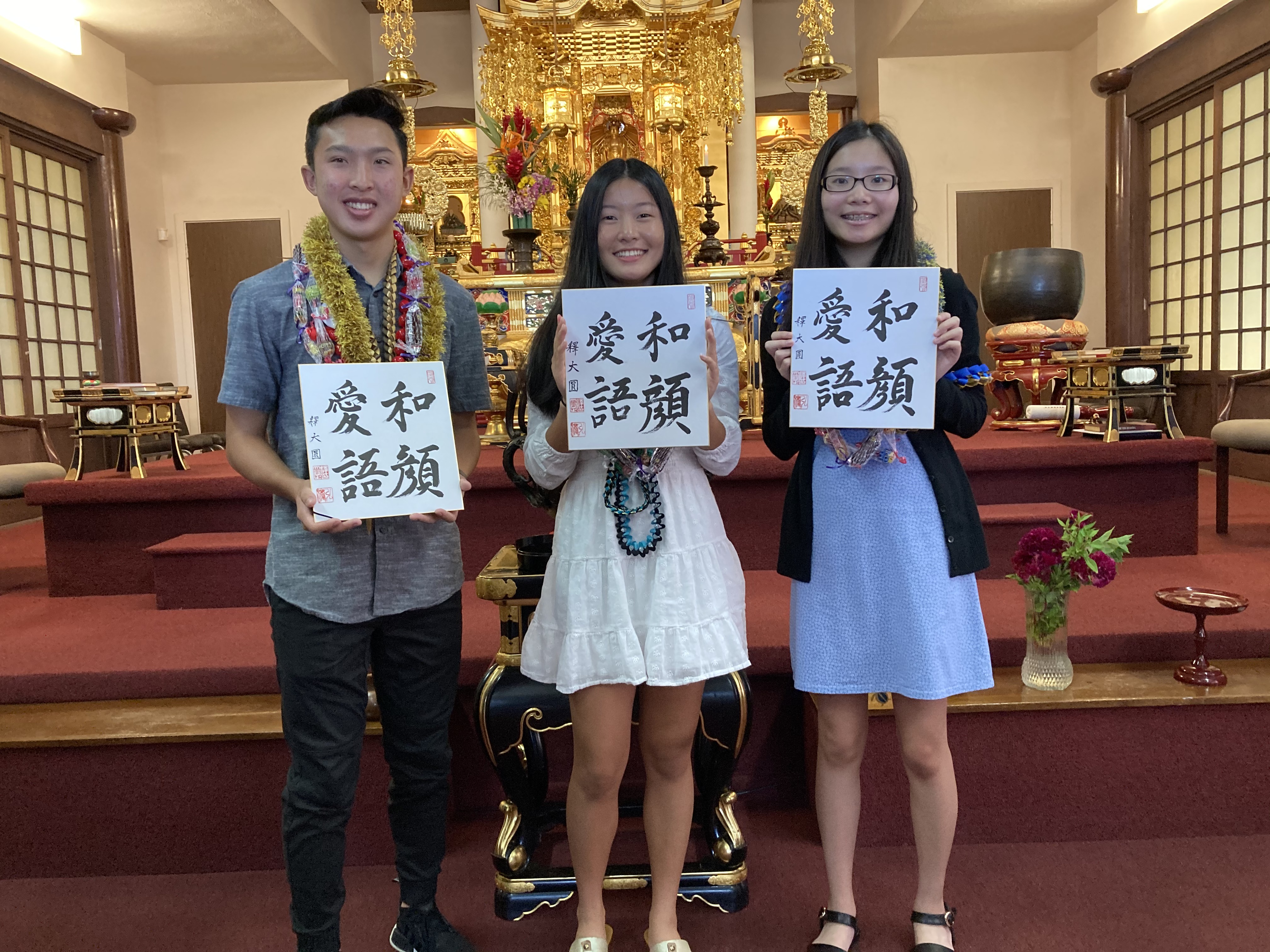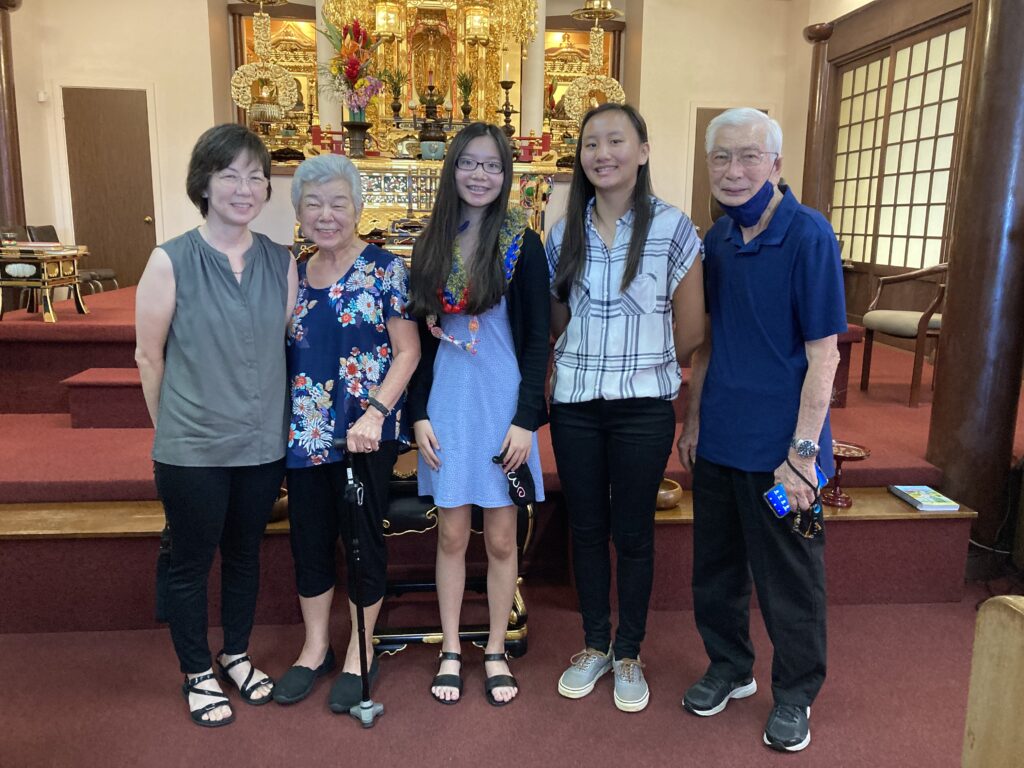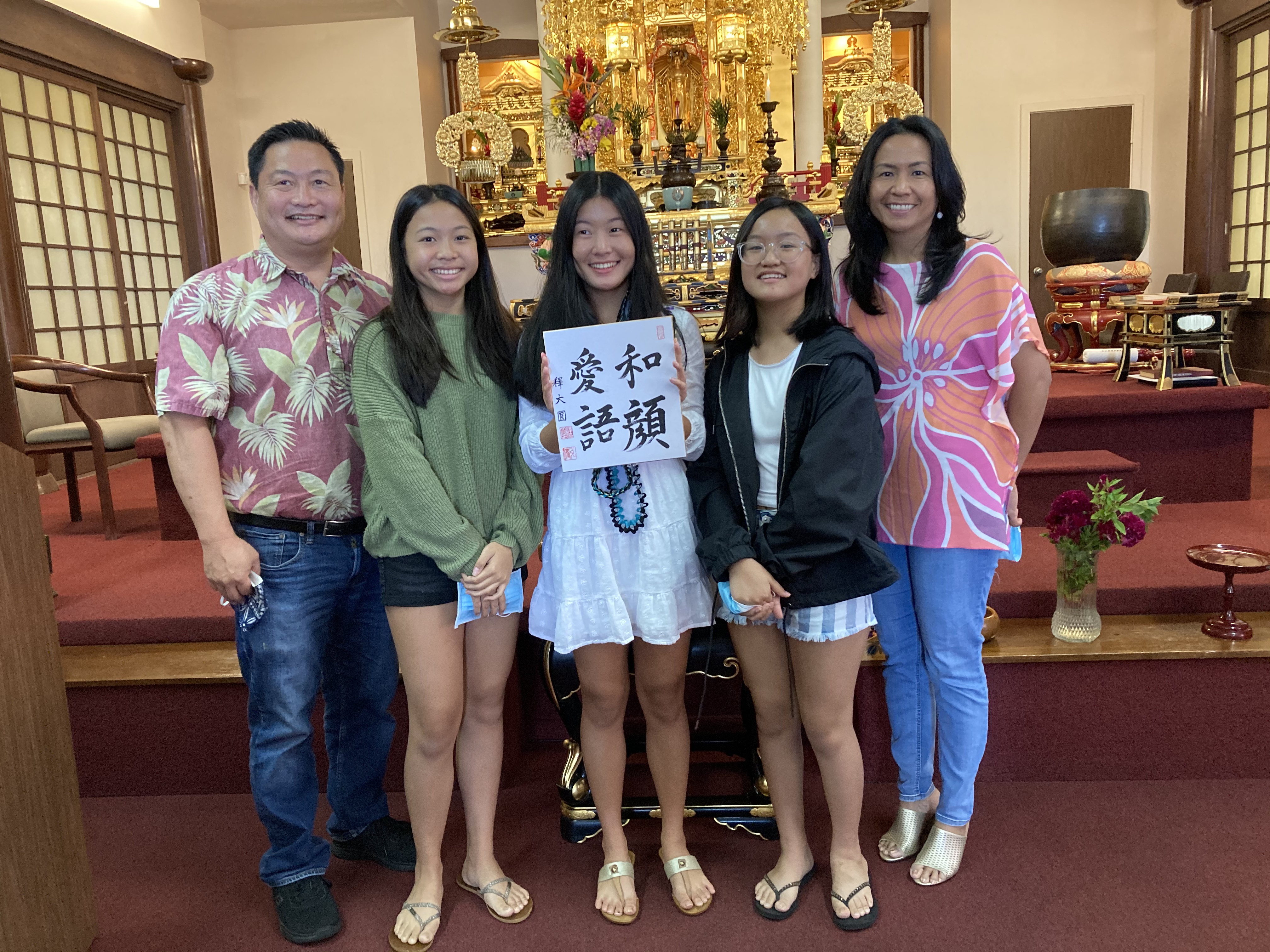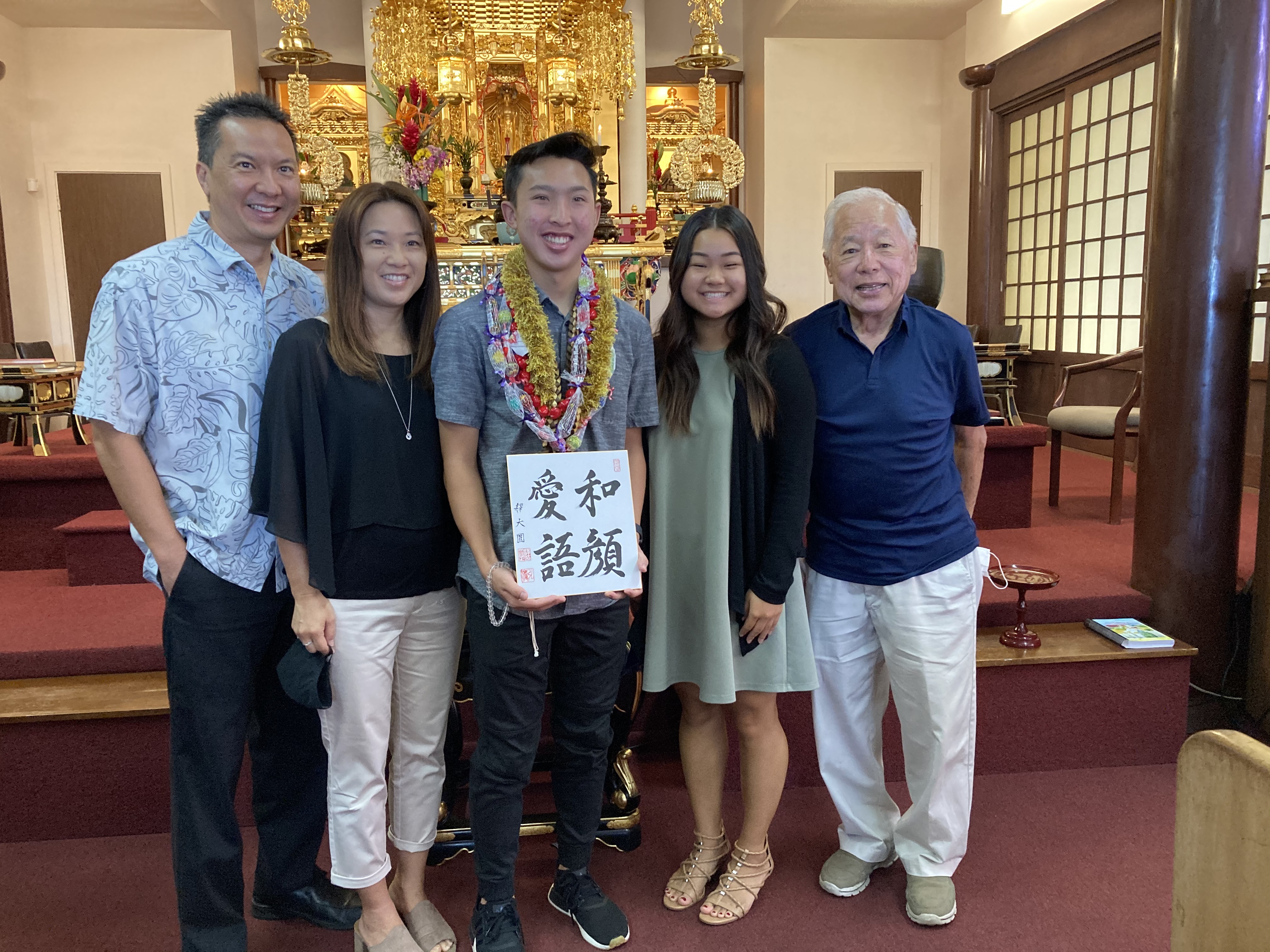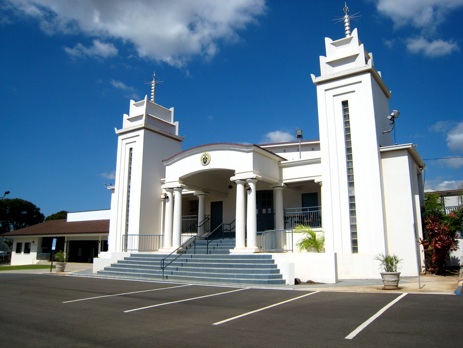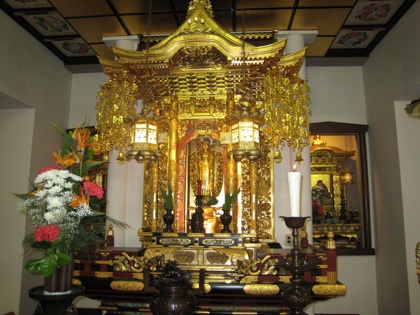 March 2021
March 7:   Family Service, 9:00 a.m. (Oahu Hongwanji Sangha Day by Zoom)
March 9:  Culture Day, Ikebana class by Mrs. Soga
March 14:  Family Service, 9:00 a.m.
March 21:  Family O  Higan Service, 9 a.m.
March  28:   Family Service , 9 a.m.
  Welcome    ようこそ。

Thank you for visiting Waipahu Hongwanji's website.  We hope you find it informative and useful.  New members are always welcomed.  We look forward to seeing you at our temple services and activities.

"... and may we all attain the perfect peace."    Golden Chain